Happy Belated Thanksgiving.
It's been 18 days since I've posted.
This is why I was so slow to pick up on the blog thing.
Hmm, so much has happened, where do I begin? I went to Chicago on November 17th, then traveled with my girl, Nikki, to Milwaukee to see John Legend & his amazing band perform. Props to him and his entire crew for a wonderful show and great hospitality.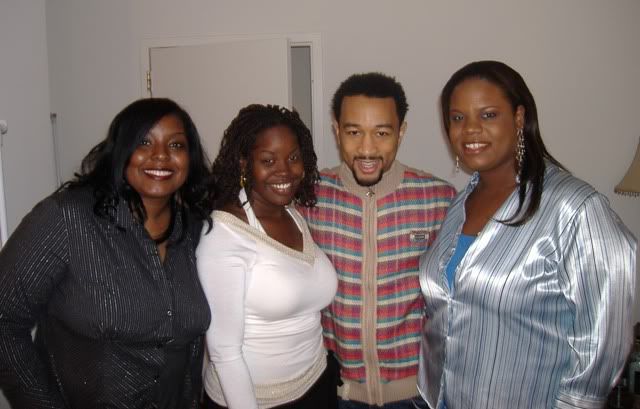 My childhood best friend has lymphoma and has overcome several chemotherapy treatments, but the most recent one was stronger and more intense. It zapped her immune system and she is on a respirator. Her kidneys are failing and the Doctors don't even know what to do anymore at this point. It truly saddens me to see someone who was so close to me, but is still close to my heart, near death. I could not stomach the sight I saw today in intensive care. It was very frightening, but I'm praying for her recovery. She's strong and I know she'll pull through.